Africa Wildlife Safari - Zimanga - KwaZulu - South Africa
Zimanga's Private Game Reserve is exclusive to Zimanga guests so excellent wildlife encounters during your game drives are without competition from other lodges or vehicles. Zimanga's game drives will bring you face to face with big game and a great variety of African wildlife. But in addition, Zimanga is the only game park in all of Africa also providing a wide range of sophisticated viewing hides that provide face to face encounters with all of this wildlife and in the comfort of office chairs, air conditioning, protected by photographic one way vision glass and at the animal's eye level. Hide sessions are alternated with the daily game drives and with a maximum of 4 participants in any hide the sessions are productive for exciting game viewing and photography in total comfort.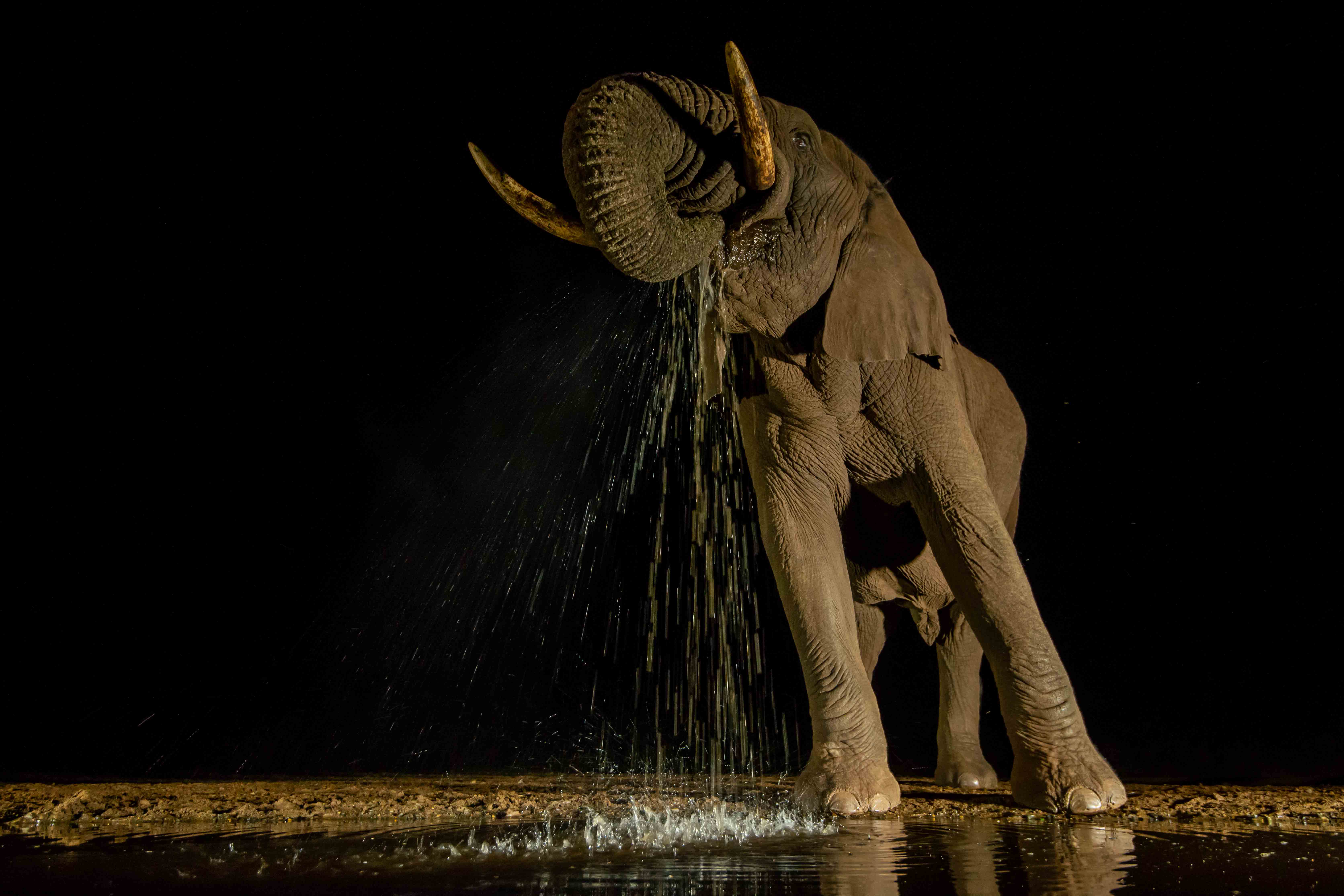 OPEN-VEHICLE SAFARIS
Zimanga is about so much more than just its world-class wildlife photography hides and a significant portion of one's visit will be spent exploring the area during traditional vehicle safaris in specially adapted 4×4's. An astounding diversity of mammal, reptile and bird species call Zimanga home and spending time on vehicles perfectly compliments sitting in wait at photo hides by also actively seeking out the wild residents of the bush.
Each occupant on safari has a guaranteed side seat on the vehicle and our passionate and expert ranger/photo guides are in radio communication with one another to share current information on animal movements whilst tracking down a magnificent repertoire of African wildlife. Under certain conditions your ranger has permission to follow animals off-road and to get guests in the ideal position for unsurpassed wildlife encounters.
Zimanga only allows a limit of 4 safari vehicles out on the entire reserve at any one time, with this ultra-low tourist density making it one of the most exclusive safari destinations in Africa.
During our Dive 2000 '2022' safari, as we drove through Zimanga's Fever Tree forest we heard a loud crack, a huge bull elephant snapped a tall tree as if it were only a twig just to get to the succulent foliage high in the branches.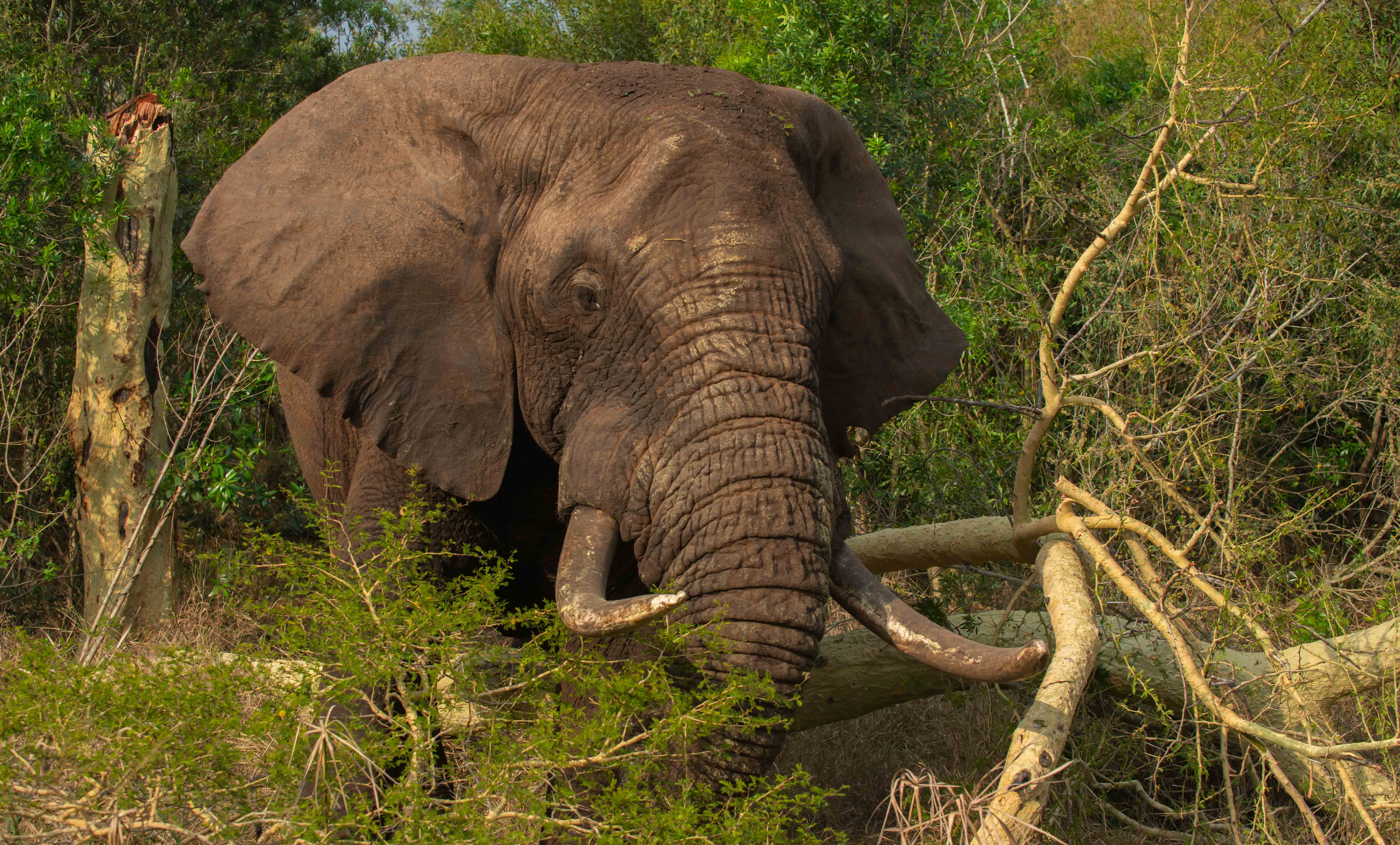 Young male giraffes practice pairing until the day arrives when they will fight for the right to mate with females.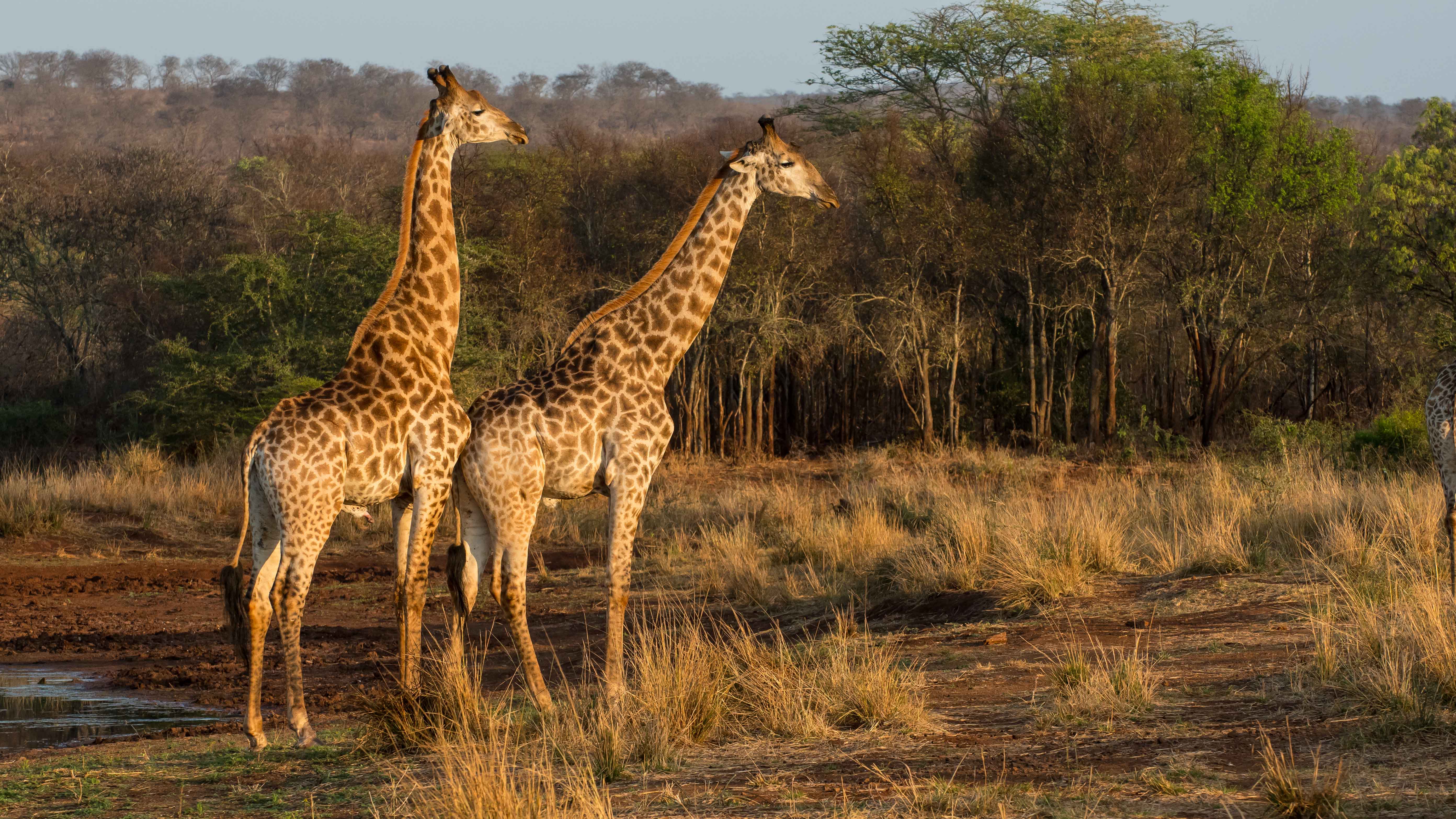 You never know what you will see next, during a game drive we encountered zebra stallions in a fight to the death for dominance of the herd.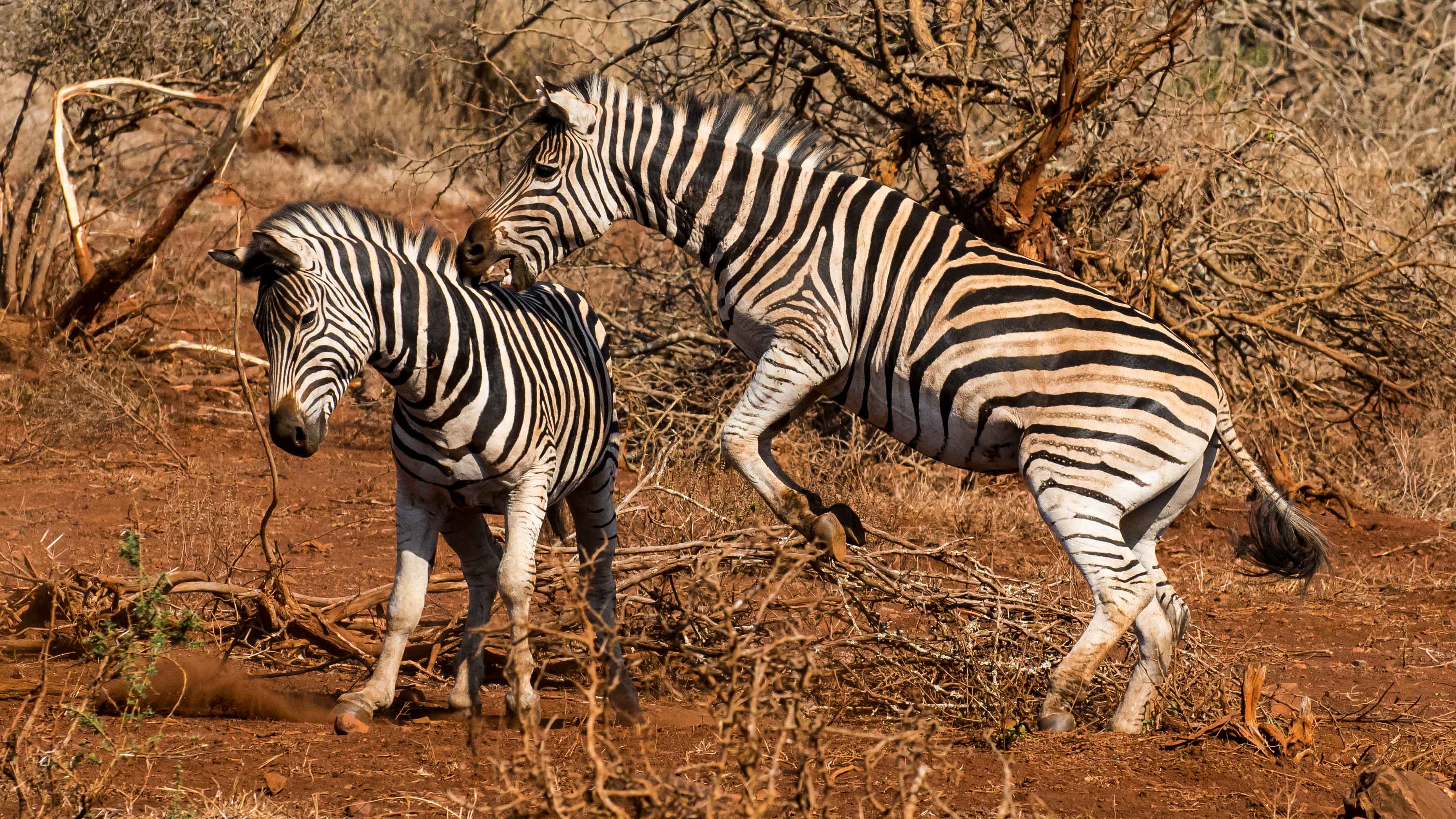 The King of Beasts ! Zimanga's Lion Pride includes magnificent males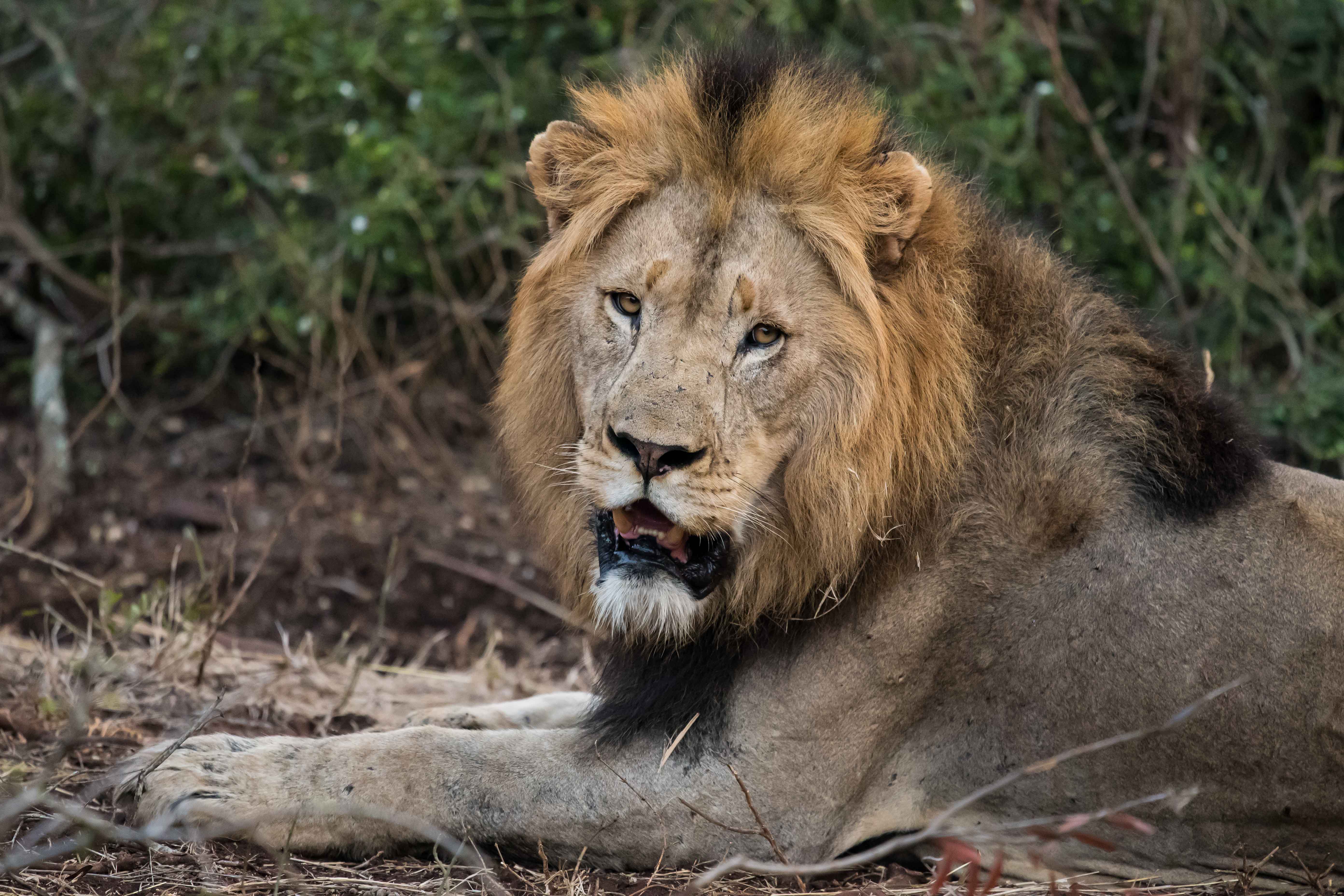 WALKING WITH CHEETAH
Unique to Zimanga's Private Game Reserve is the opportunity to walk with Cheetah. During our Dive 2000 '2022' Safari walking with and spending an hour in the company of a mother and her cubs is a special highlight of our visits to Zimanga.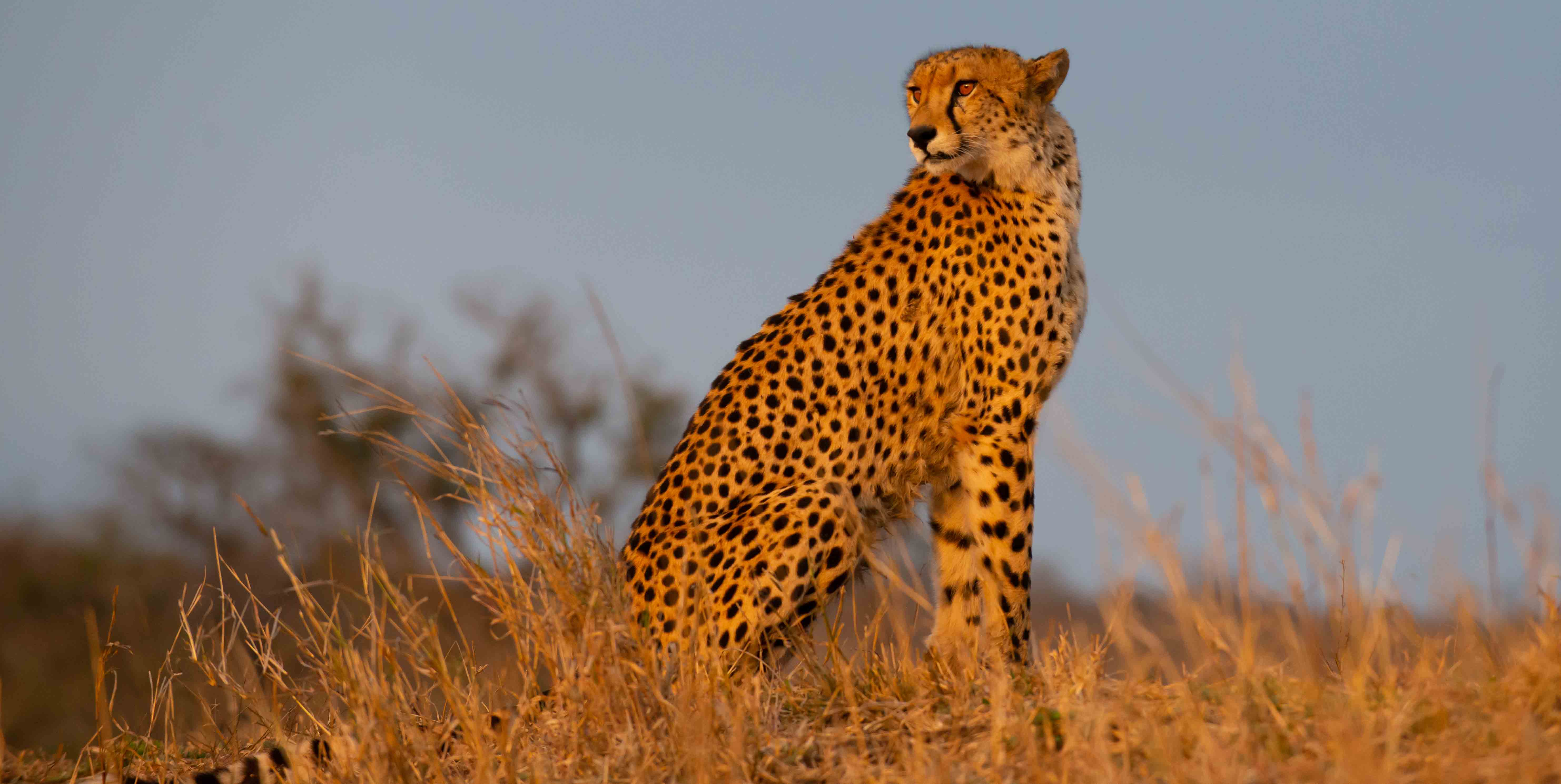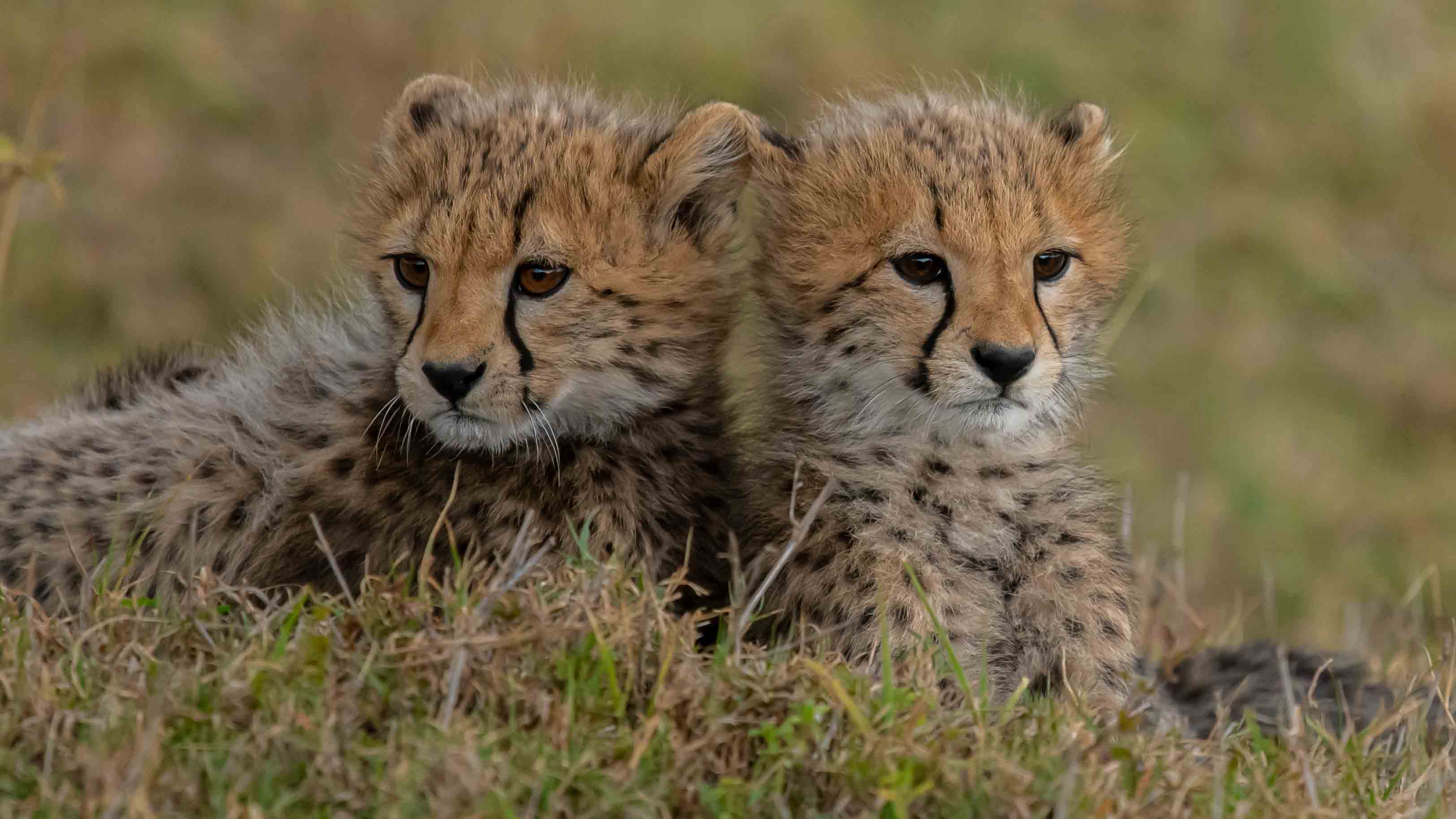 ZIMANGA'S HIDES

Each of the hides are designed for its potential subject whether it is a large mammal like a giraffe, lion, leopard or elephant or the smallest of birds. Photographers are invisible to the wildlife behind photographic quality, one-way glass so as not to startle the subjects with any movement or sounds.
Photographers are seated on comfortable executive-style chairs, which glide effortlessly and quietly across the wood laminate flooring. The hides are spacious and soundproofed with carpet on the walls to muffle the sound. Benro GH2 Heads and tripods are provided at all seats and Camera Mount Plates are available if you don't have them.
The hides allow photographers a non-intrusive method of wildlife photography and the hides tip the balance heavily in favour of the photographer to get that amazing shot.
The hides produce beautiful reflections and low angle images that can't be equaled anywhere else in Africa and at such close distances that even an iPhone will produce great results.
Your photo guides, Kevin & Cherie will provide iPhone Mounts to suit the tripods and photography advice to help improve your images.

Dive 2000 safari clients enjoying the creature comforts in Zimanga's LAGOON HIDE.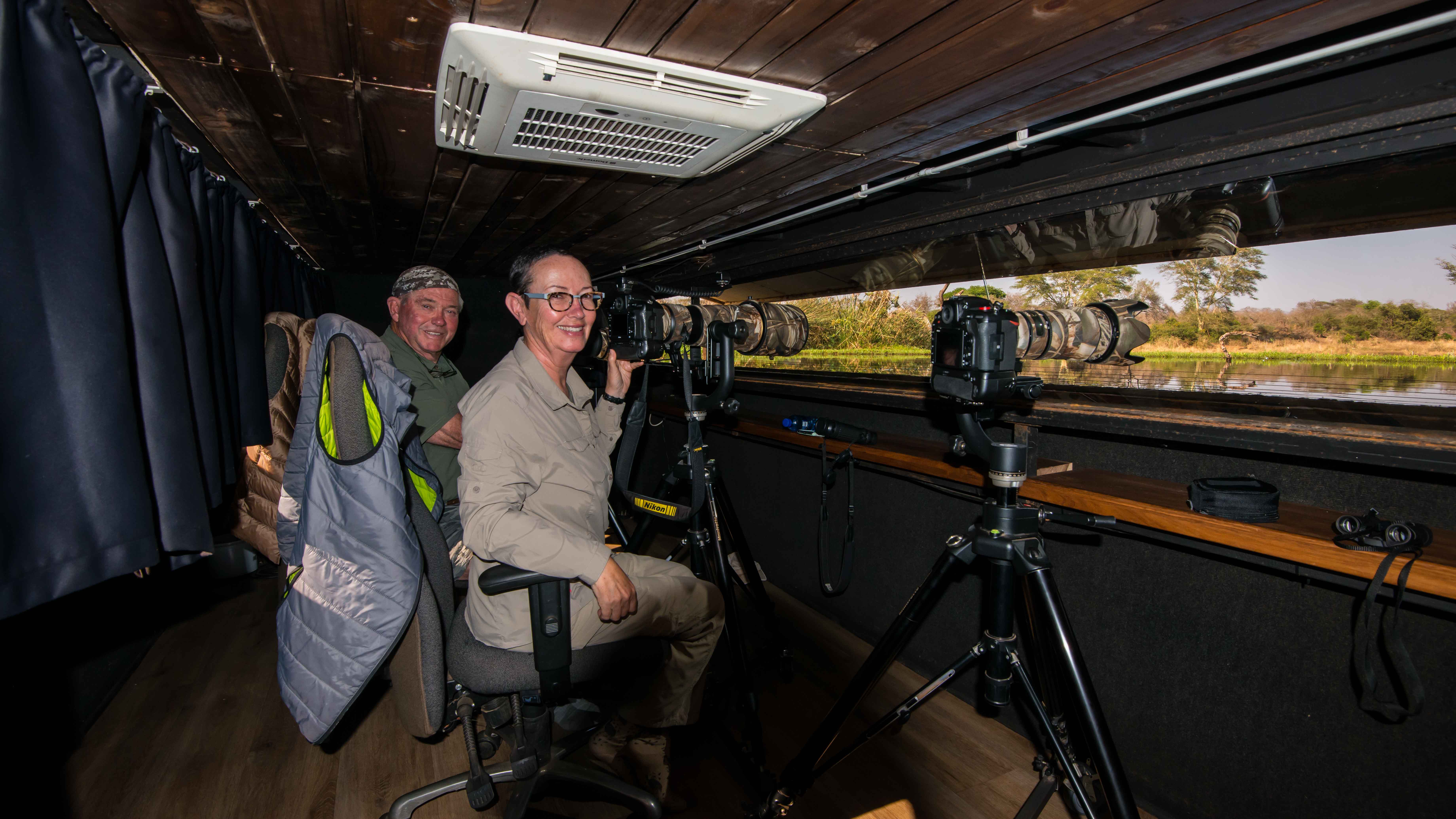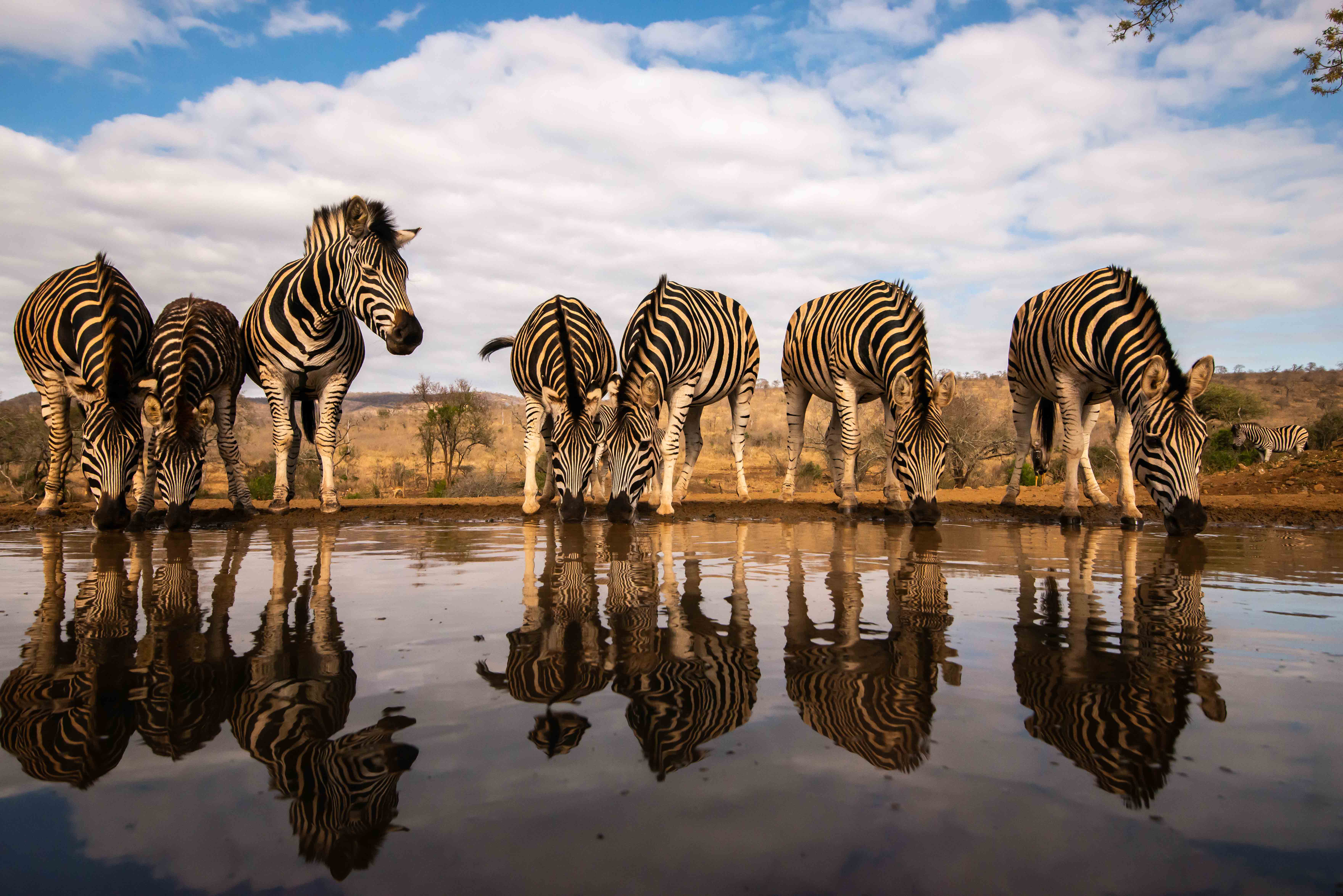 The SCAVENGER HIDE delivers exciting images of Birds of Prey.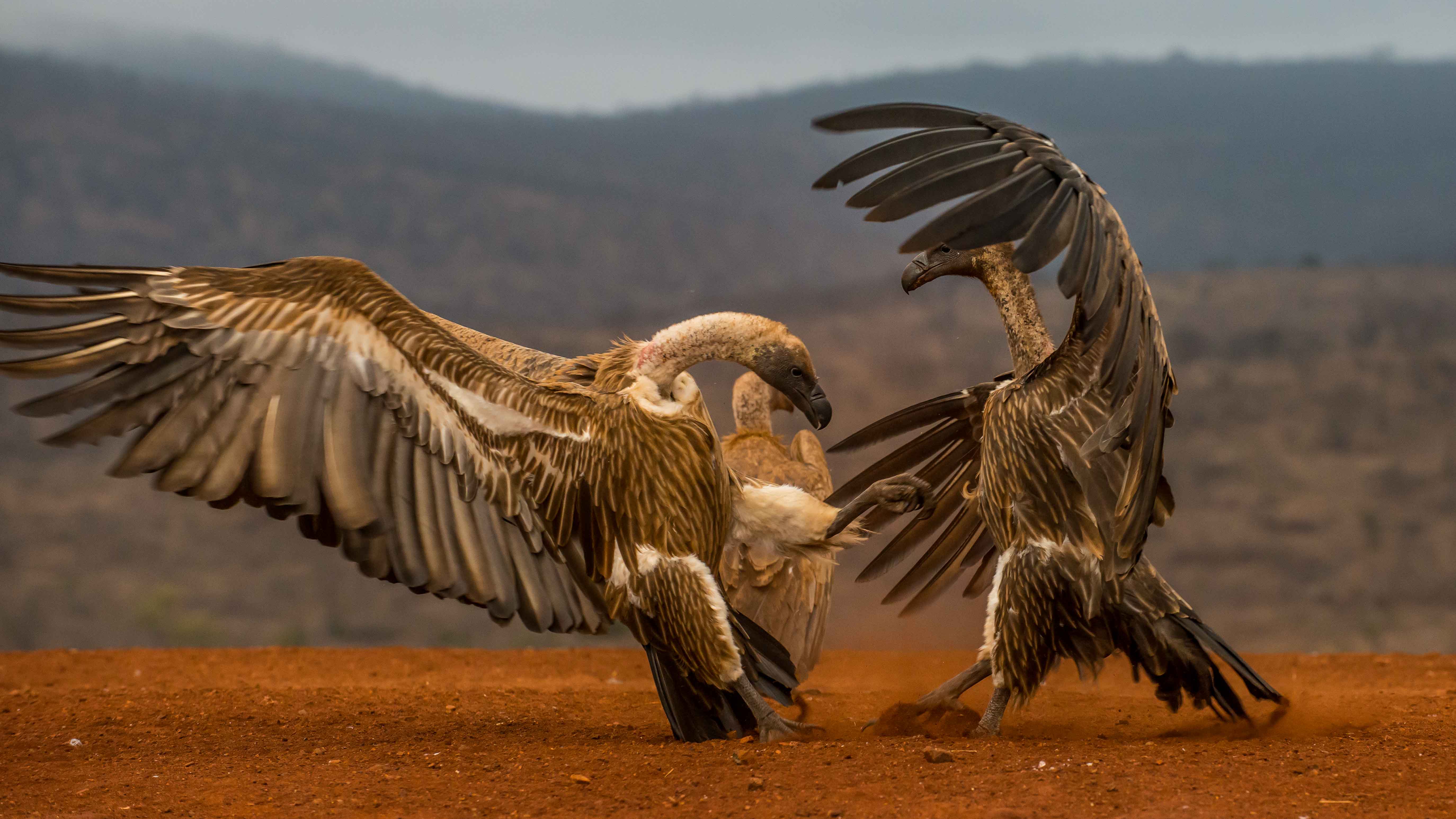 The BIRD HIDE enjoys visits of beautiful Birds of the Forest.


NIGHT HIDES - Two of Zimanga's nine hides are equipped for an overnight session.
This is an entirely unique hide concept pioneered on Zimanga in which up to 4 photographers can be accommodated and sleep over in the air-conditioned hide, built into a waterhole with the large window opening up a few centimeters above water level. Animals that visit the waterhole drink only a few meters from your bed. The drinking edge is 4m from the photographers' chairs and to date a large variety of mammal and bird species have visited the water-source.
Your Dive 2000 Safari Tour includes an overnight session at both hides during your stay. For simply game viewing or photography, being this close to big game can provide the most exciting experiences you will ever have on a safari in your life.
The unit consists of a custom-built metal hide with chairs and camping-style bunk beds, built adjacent to a small and well-equipped kitchenette to store and warm up food or make a steaming cup of coffee to keep you awake during the night. Toilet facilities are available in the hide.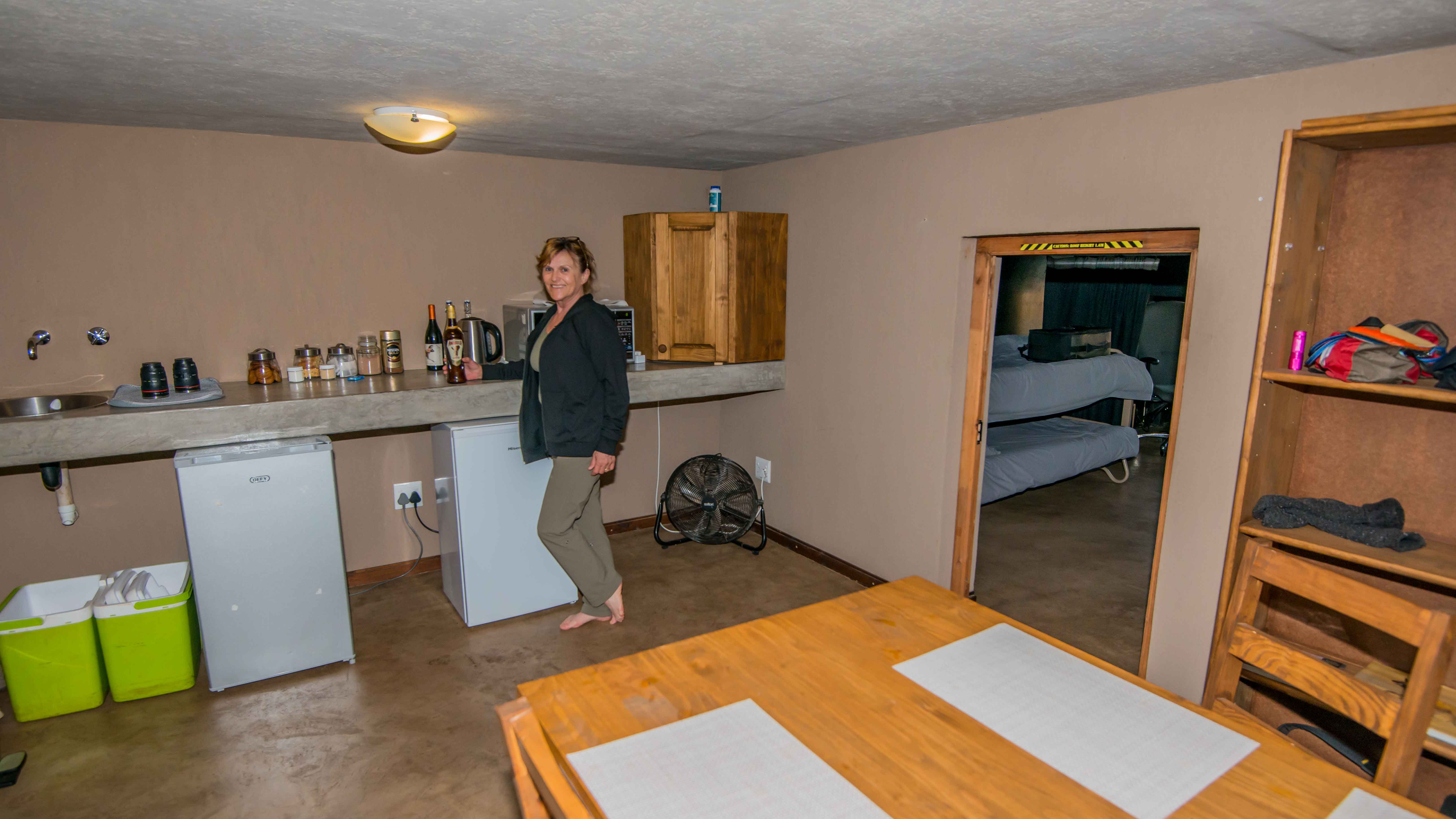 The modus operandi of an overnight hide session is to enter the hide in the afternoon and photograph through the afternoon session and after sunset make use of the paired floodlights installed either side, beautifully illuminating subjects that approach the water's edge. The industry-leading colour spectrum emitted by the light fixtures ensures true-to-life colour and illumination of your subjects. The following morning the sun rises, bathing the scenes in golden light, adding a third dimension of lighting to the hide session and offering guests a variety of images to take home, all incorporating Zimanga's trademark low angles, carefully selected backgrounds and quality natural lighting.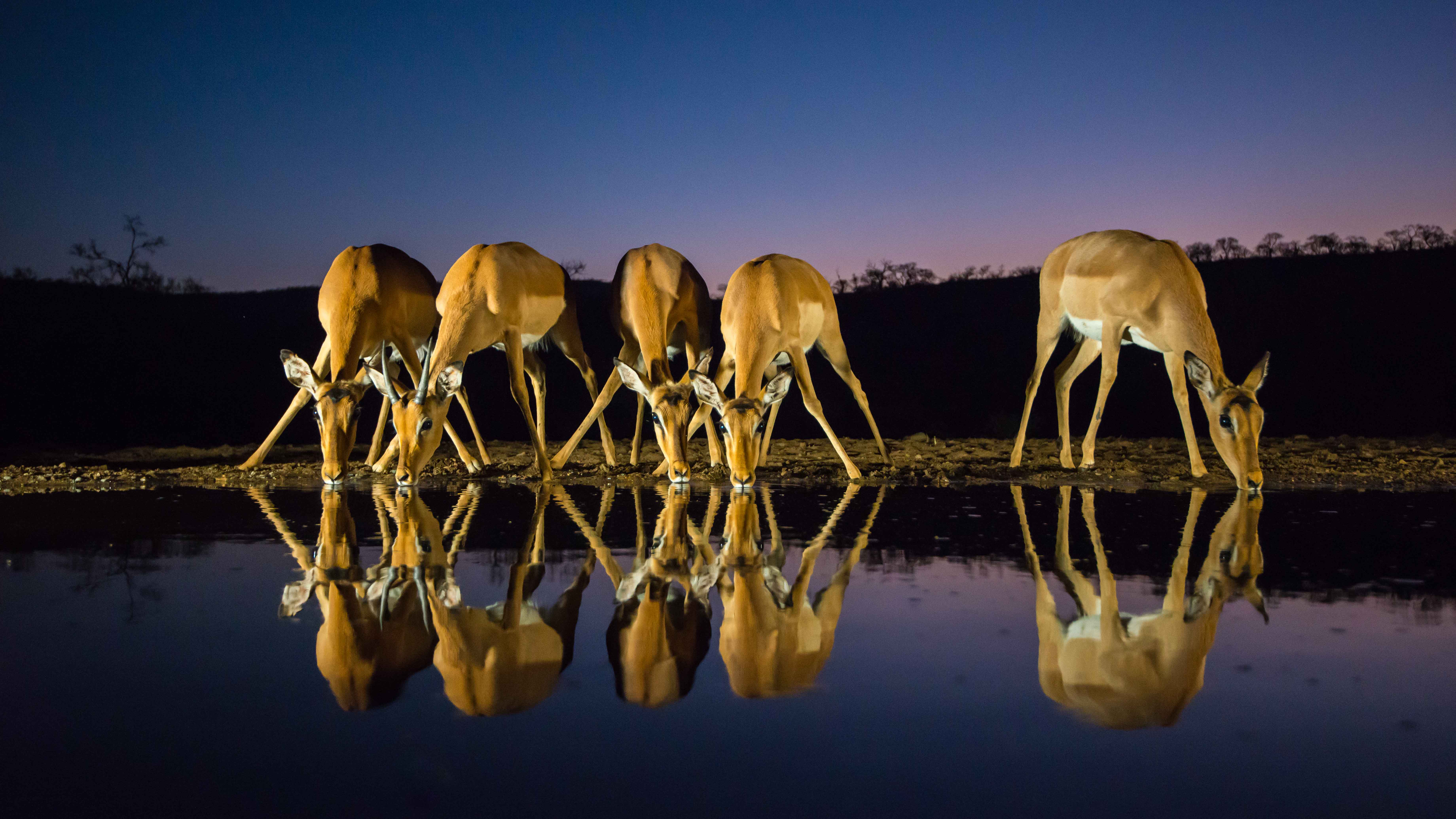 Electric heaters are provided to keep the glass and photographers warm during cold nights and whilst it eliminates fogging it also creates a cosy area from which to wait for your subjects to arrive.
A network of 22 passive infrared beams keeps a lookout over the drinking edge warning you of an animal's approach with a soft beep, hence you do not have to permanently sit all night at the window whilst waiting for subjects to arrive making sleep possible when you prefer. A sizeable collection of books are available in the hide, many of them authored by award-winning international photographers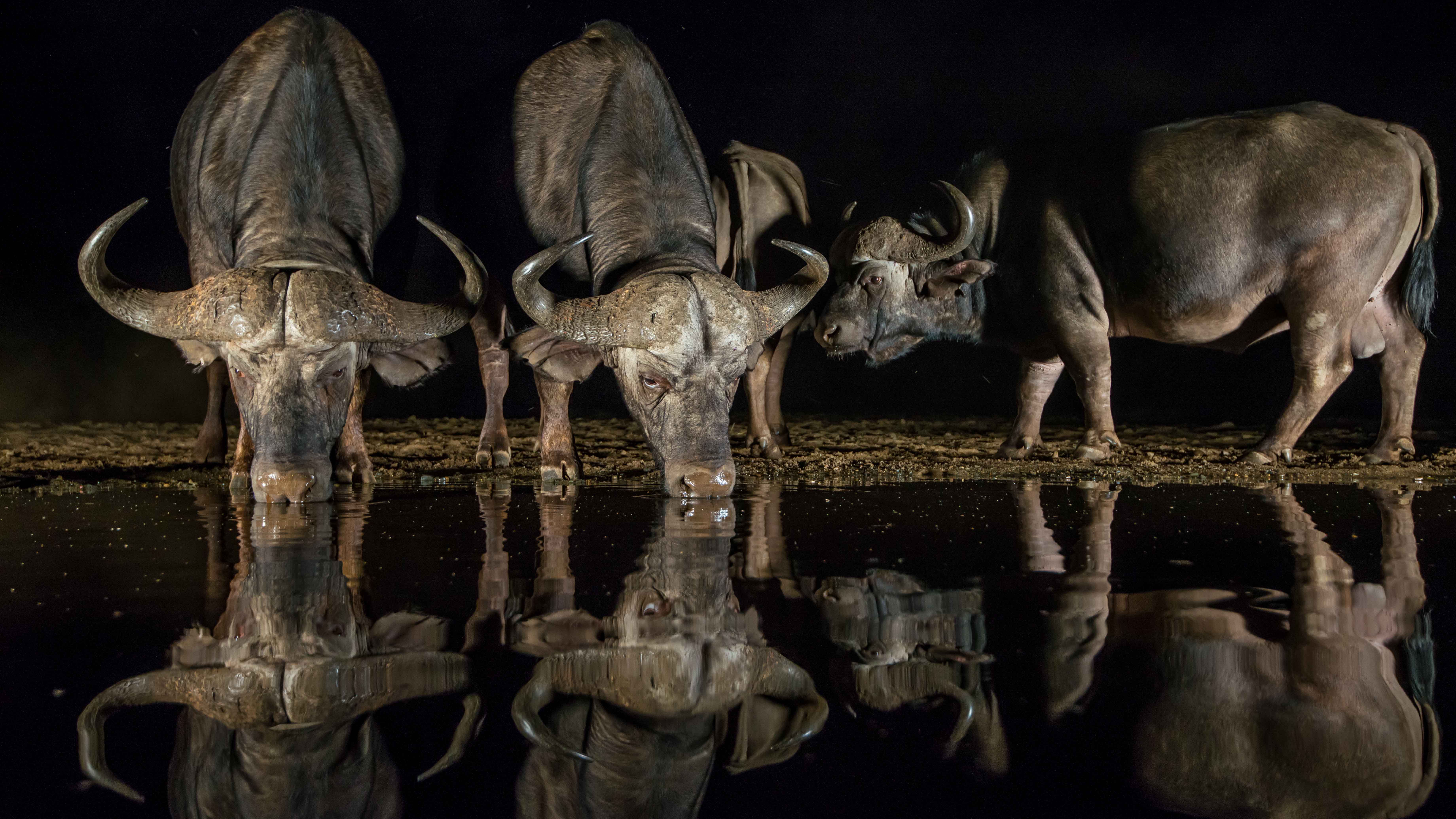 ACCOMMODATION
Zimanga Main lodge opened its doors in April 2018. The lodge can sleep up to 12 guests in six separate air-conditioned luxury Villas, each with the ability to host Couples or Twin Share visitors Single Share accommodation is also available in four stylishly furnished single rooms. The Lodge is situated with breathtaking views over the Mkhombe Valley from the large deck with sun loungers and under the large shade providing umbrellas near the wet edge swimming pool.
Delectable meals are served within the dining area with a cosy fireplace, and the open deck offers another dining alternative for those who prefer to dine outside under the stars. A large circular open-air boma provides the ideal spot to enjoy a nightcap whilst sharing the day's stories around a small bushveld fire. In between vehicle based safaris or hide sessions one can explore the lovely lodge gardens which host a magnificent variety of indigenous plant and bird species, enjoy a book from our well-stocked sponsored library, relax in the swimming pool or sun loungers with one's favourite drink, or laze around in your room to conserve energy for the next adrenaline filled activity.
Zimanga's Main Lodge - Pool, Lounge, Dining area and Bar.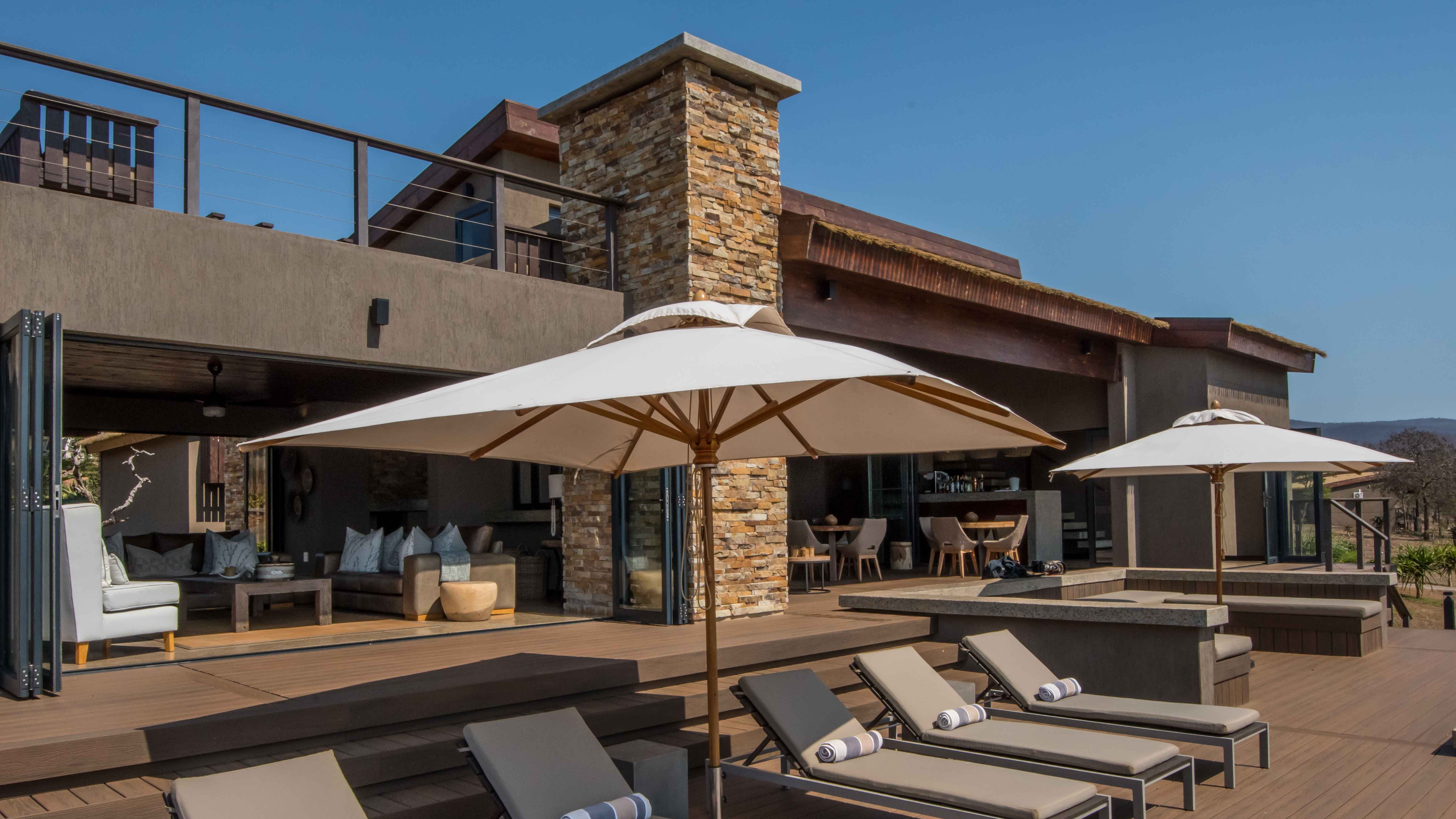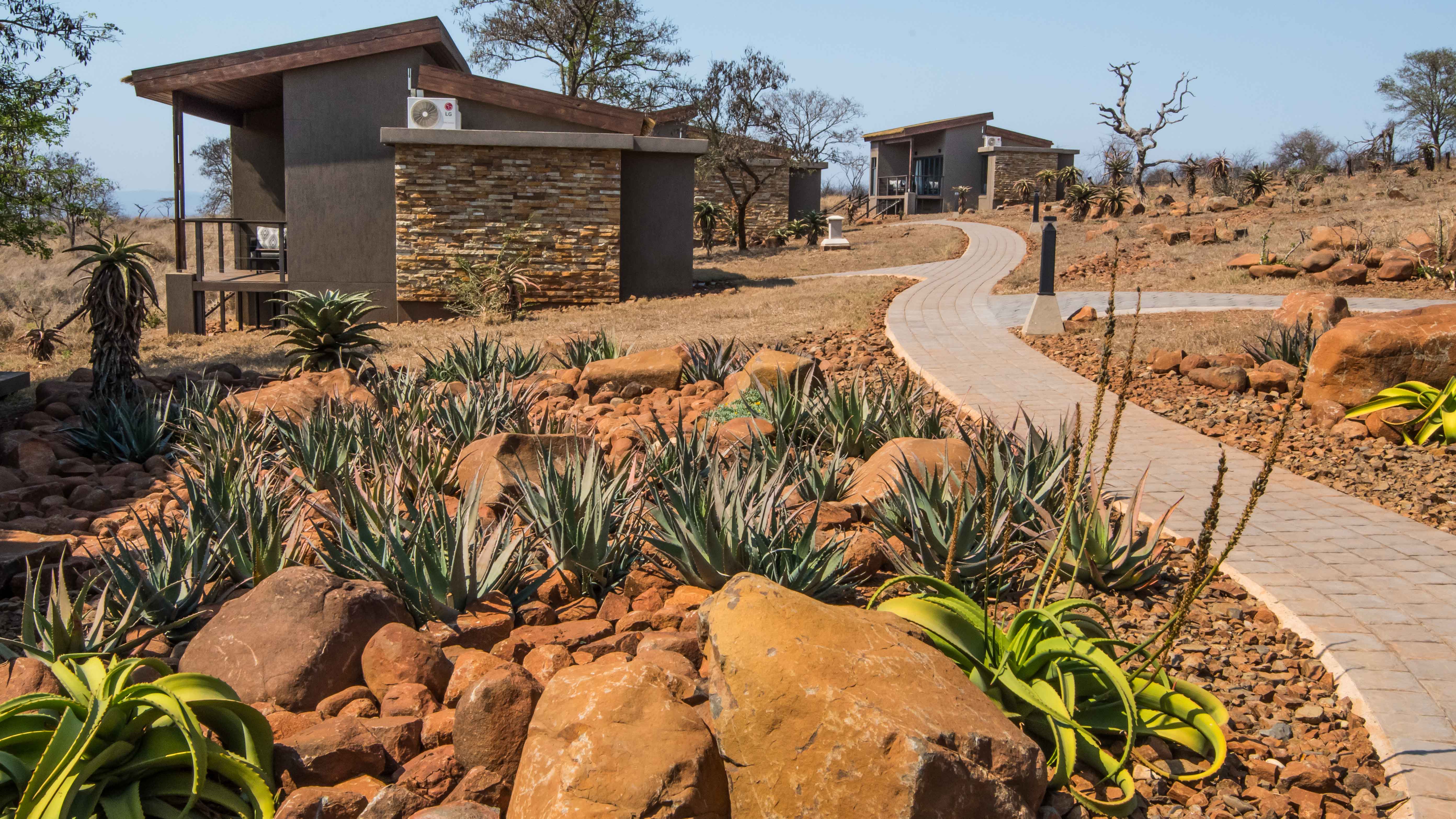 When we experienced this amazing game reserve we immediately booked the whole safari lodge for one of our 2024 safari experiences.
We can't wait to be back!
Trip Dates
15 - 25 July 2024 - ex Johannesburg