Africa Wildlife Safari - Pangolin Safaris - Chobe River - Botswana
Our 2022 Botswana safari with Pangolin Safaris was exceptional as it provided such a different experience to every other safari we have ever done. The photo opportunities shooting from the river were endless and the custom designed Photography Game Viewing Boats were state-of-the-art. This combination produced images for us with a spectacular difference which included water level, eye to eye, encounters with big game and endless other animals and birds. This is exactly what we are looking for when we move from one safari destination to another.
Chobe is known for having one of the greatest concentrations of elephants in Botswana.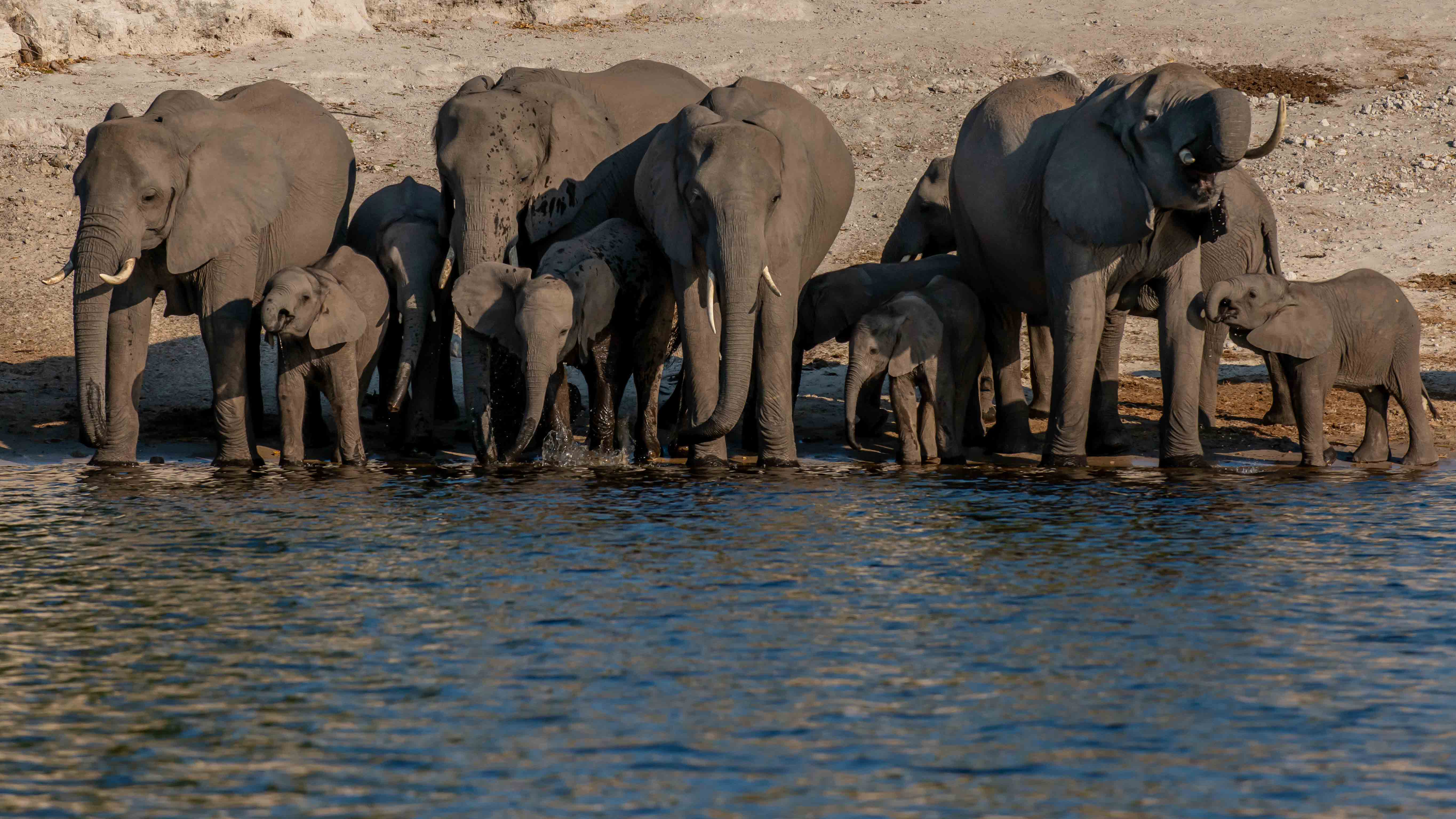 The abundant wildlife in The Chobe is relatively relaxed during human encounters making it that much easier to get great close up images.
This is especially true from the river game boat viewing as you can get some incredible low-angle images.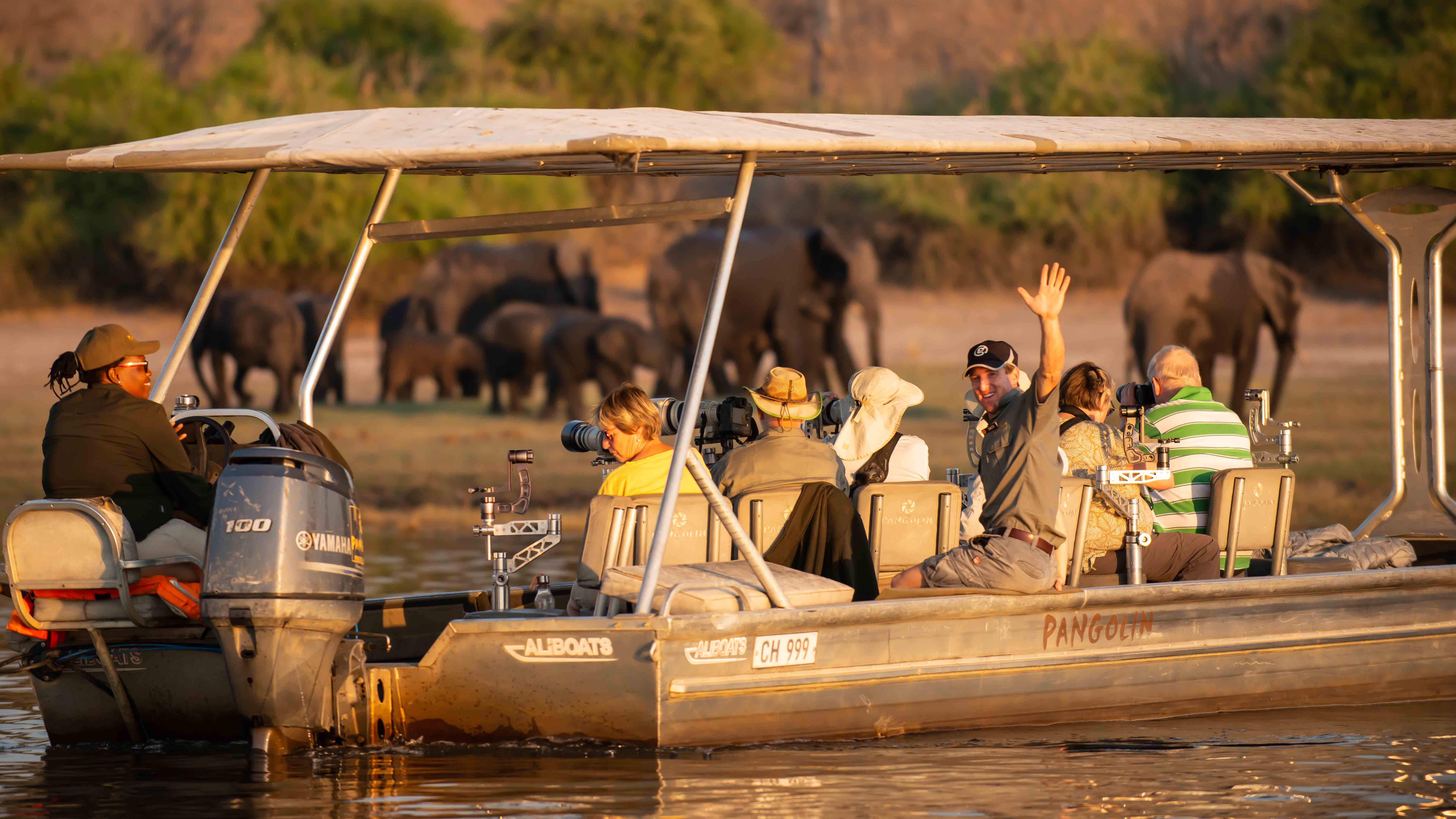 Photography and Game Viewing is enhanced by the ability to manoeuvre the game viewing camera boats from the North side to the South side of the river to take advantage of perfect light for great photographic options as the sun arcs across the sky during the day. Thus this lioness was captured in the 'Golden Hour' of the light.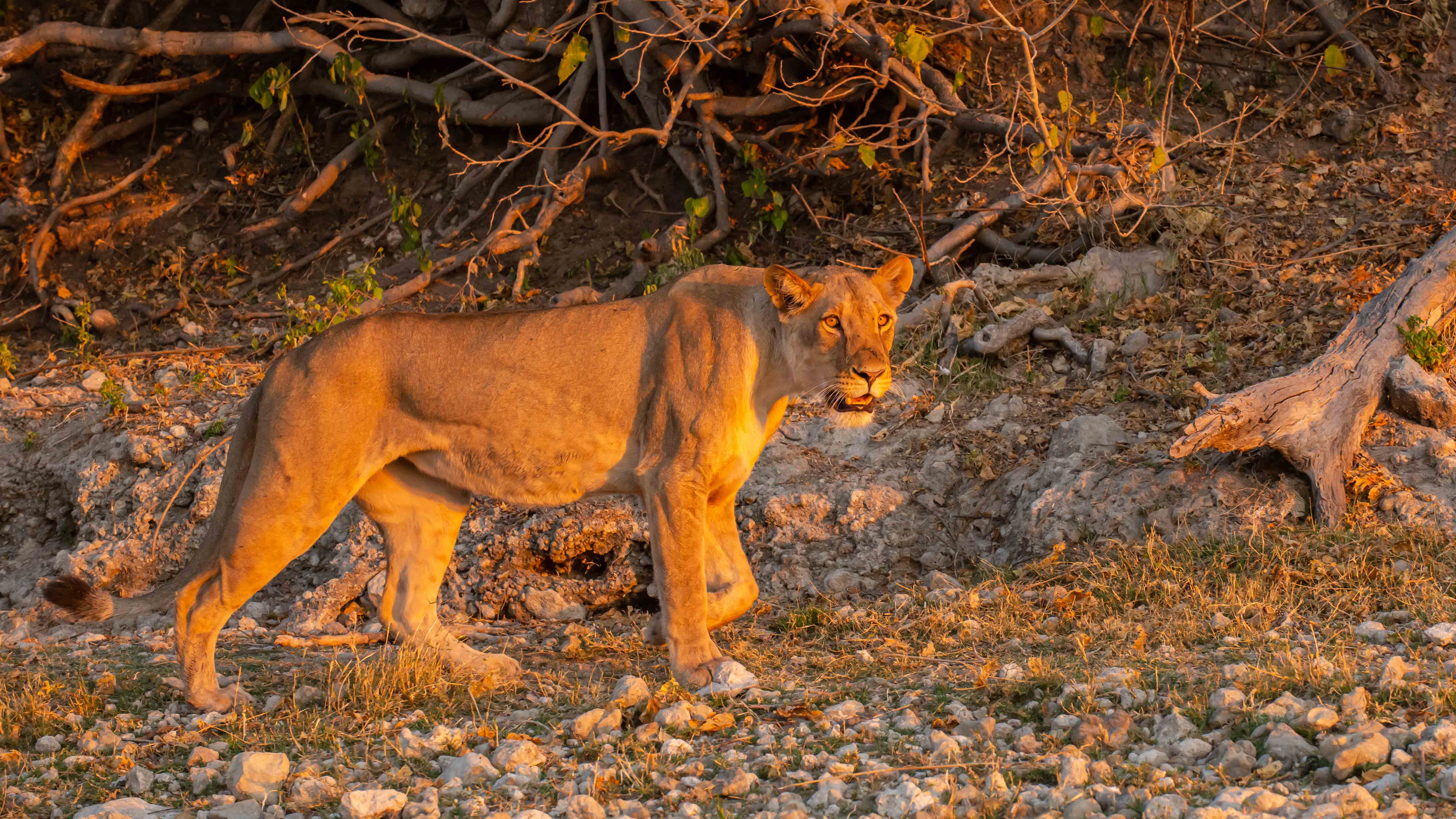 Pangolin Game Boat drives regularly encounter swimming Elephants, Buffalo and other game which provides unique close up game viewing and photography as the camera boat can cruise with the animals or patrol along the riverbank without dealing with obstacles such as bush, trees, rocks or water courses. Plus providing the option of spotting game on the river banks of both Botswana National Park and Namibia.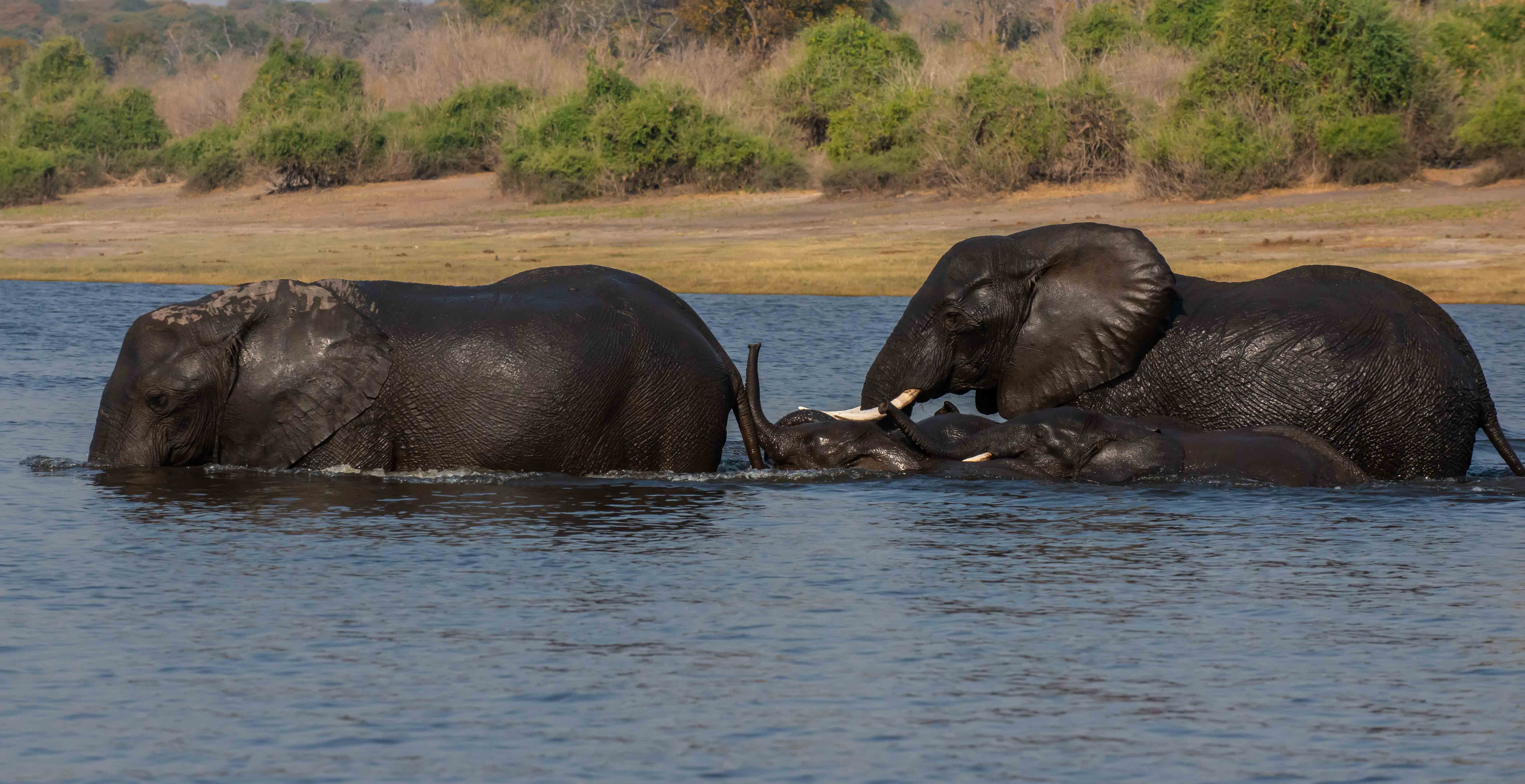 The Vast Chobe River separates Botswana from Namibia, its life-giving water attracts endless wildlife to drink from its riverbanks all day during the dry season. The river also provides wonderful encounters with aquatic animals such as Hippos, Crocodiles and spectacular birdlife. The nearby Chobe National Park features abundant wildlife supported by the river so Pangolin Safari's land based game drives also deliver great wildlife viewing and photography.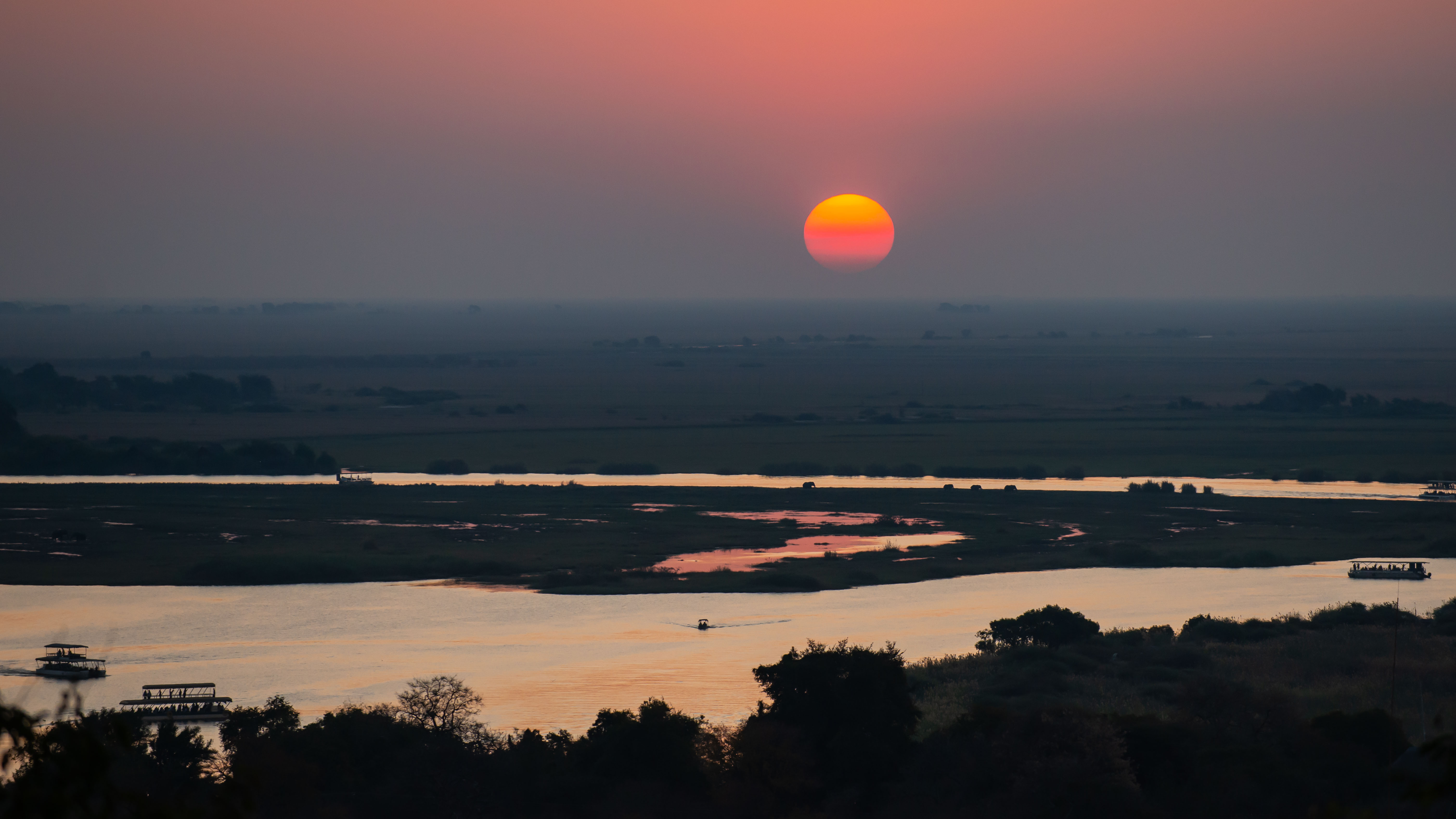 Game drives can deliver exciting encounters with Lion, Buffalo, Giraffe, Cheetah & much of Africas wildlife.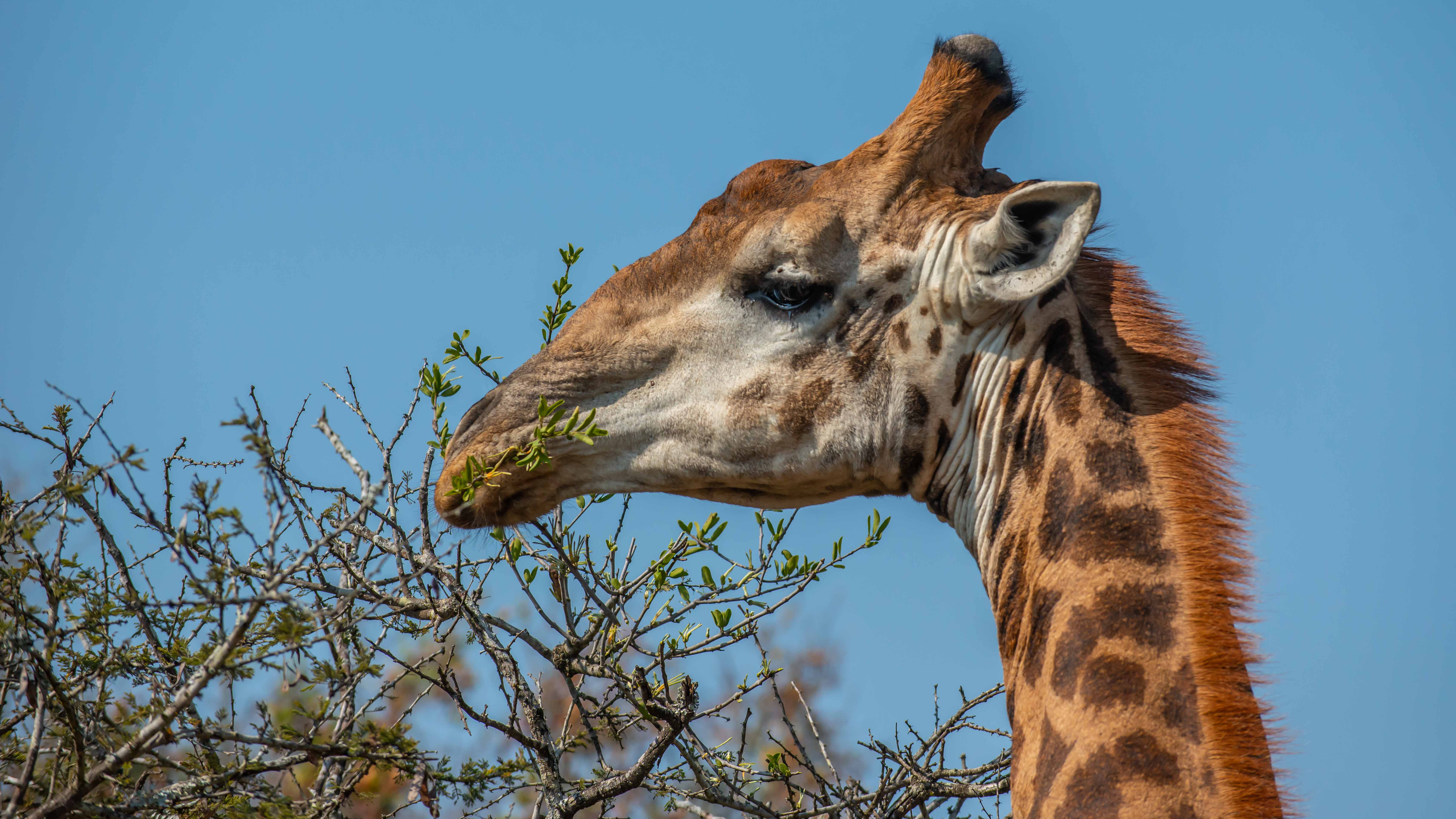 The mobility and stability of Pangolin Safari's Photo Boats with sophisticated Gimbal Tripods provides unlimited opportunities to achieve spectacular close up images of Chobe River's 450 species of birds.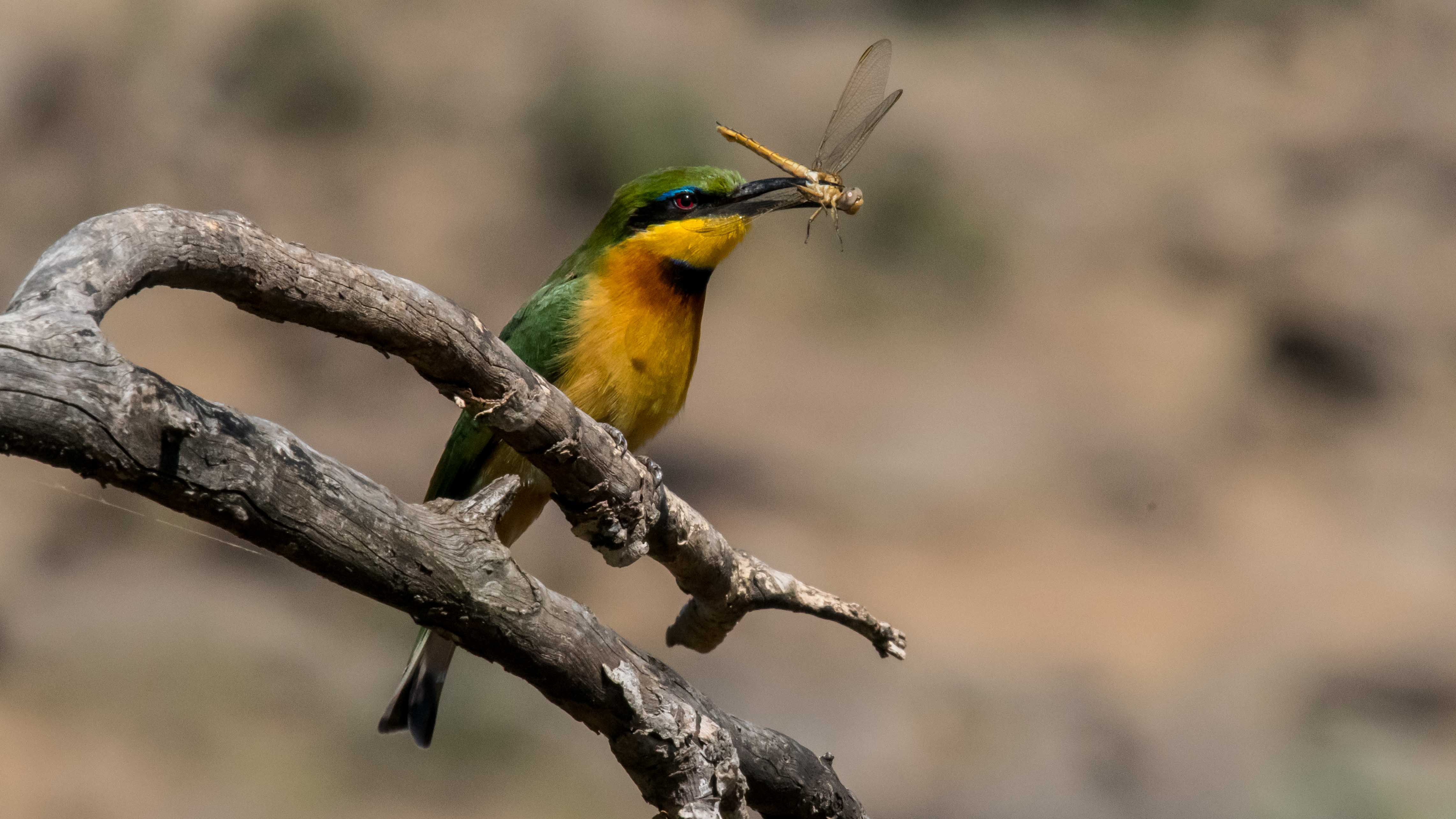 Pangolin Safaris include tuition with highly accomplished photo guides and they will even supply DSLR cameras and telephoto lenses included in the tour package for those who would like to take advantage of this.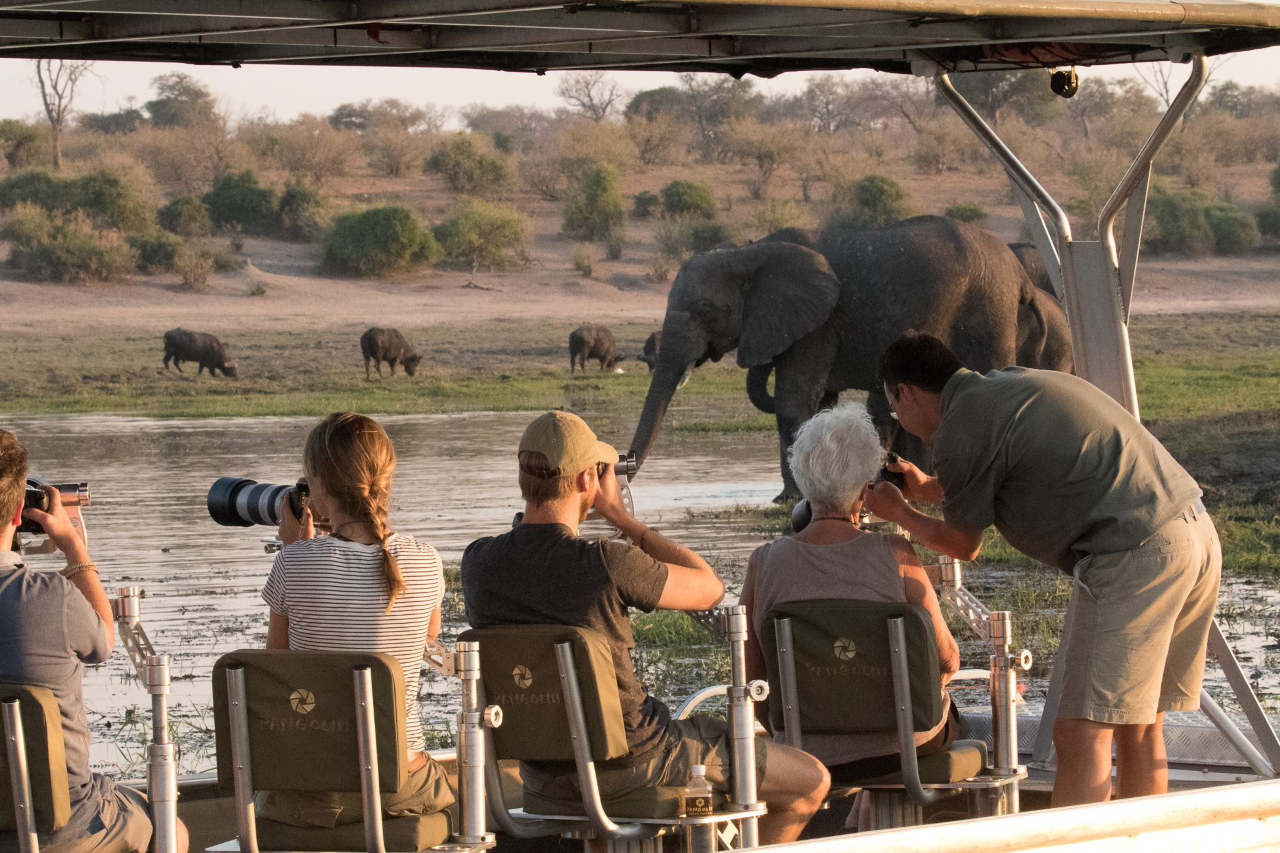 The Pangolin Safari's Hotel Lodge features 14 large comfortable rooms with views across the Chobe River, a wonderful indoor bar and outdoor relaxation area with a cosy fire pit for Après Safari drinking & dining. Guests will also enjoy the indoor restaurant, a magnificent foyer displaying stunning images produced by the very talented Pangolin Photo Guides and beautiful sculptures of Africa's wildlife.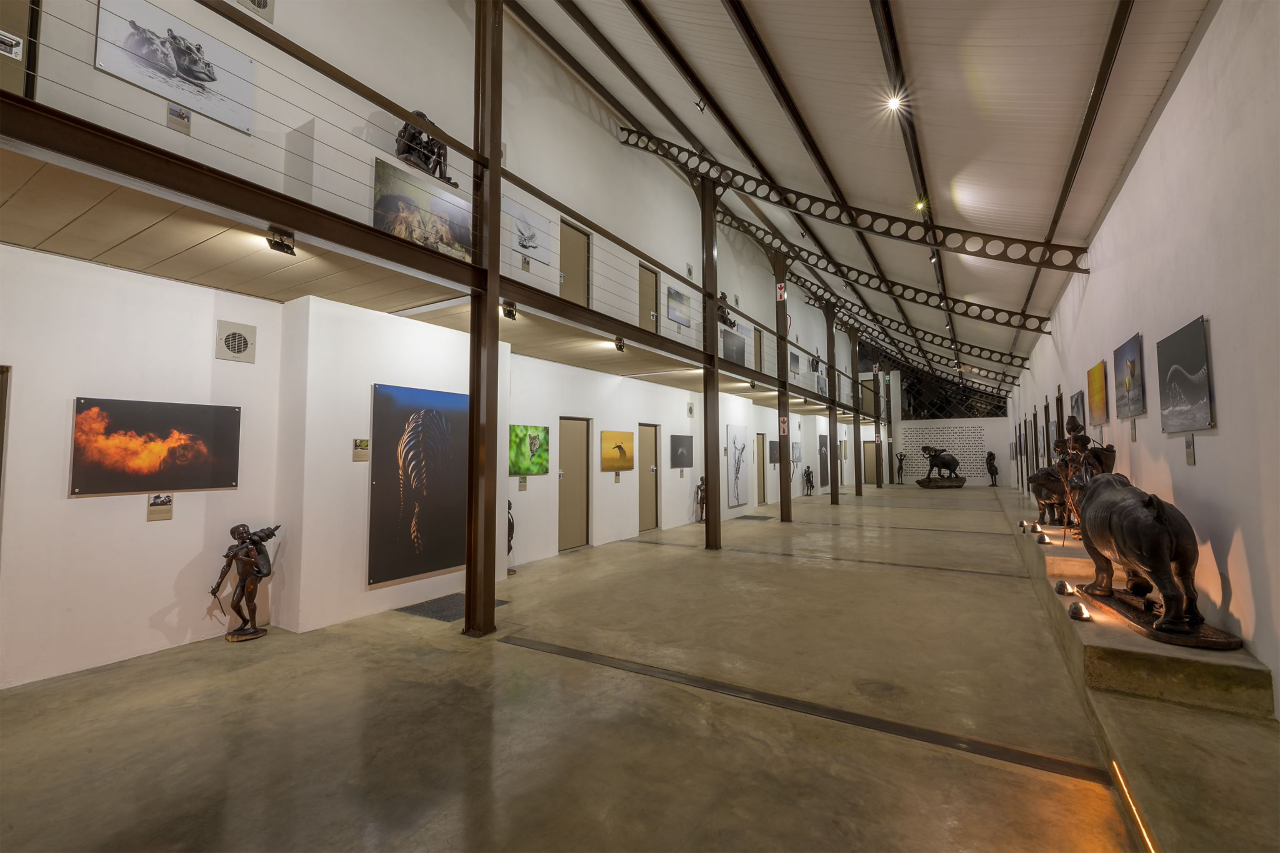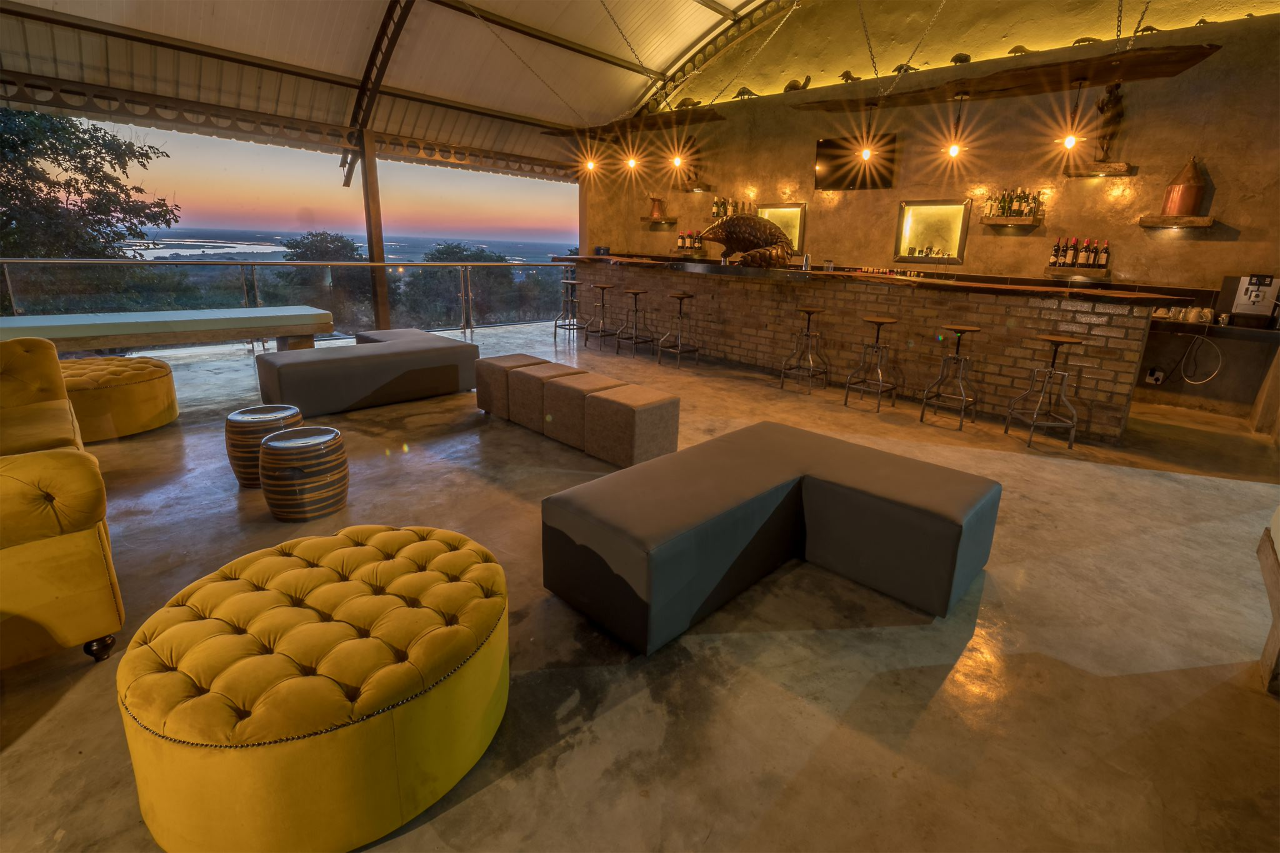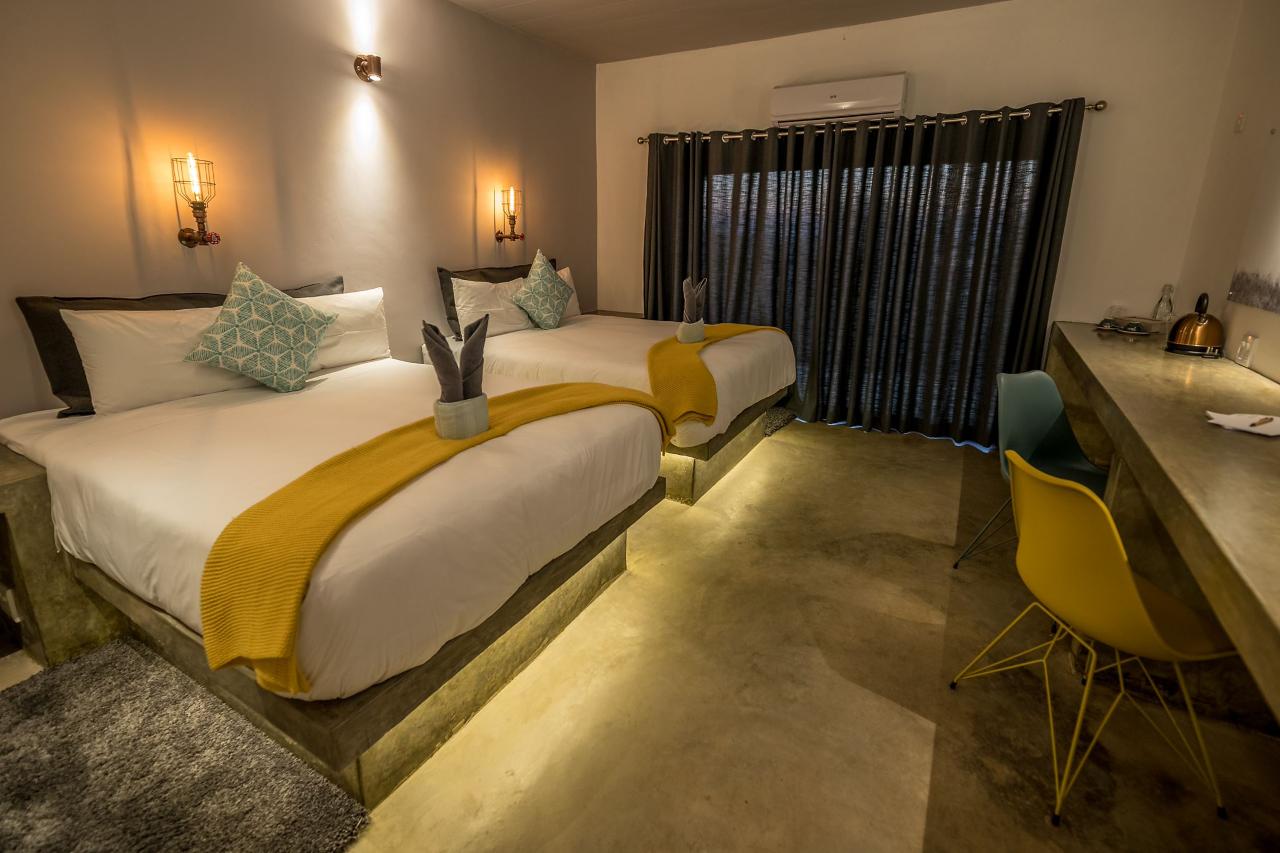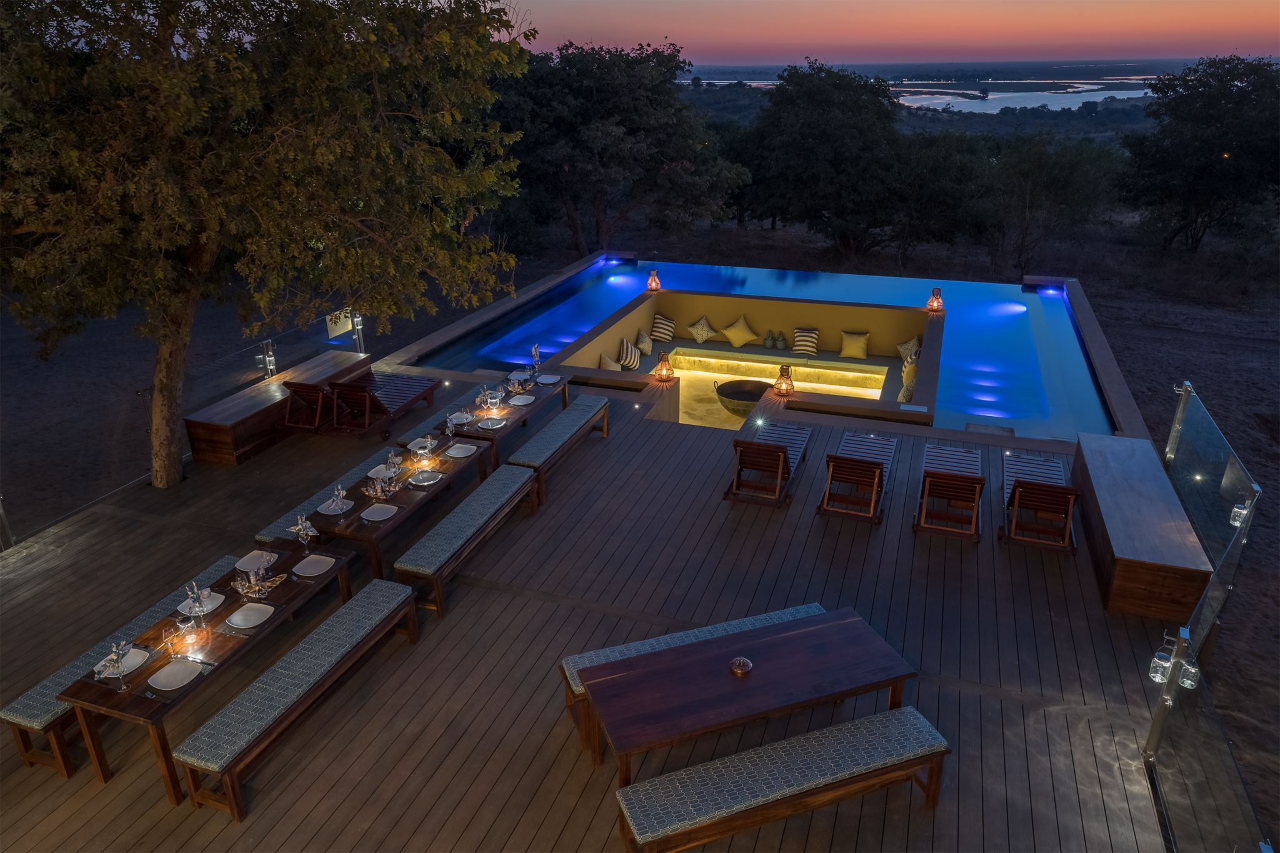 Trip dates: 26 - 31 July 2024 - ex Johannesburg