16-Dec-2010
Back to Image Gallery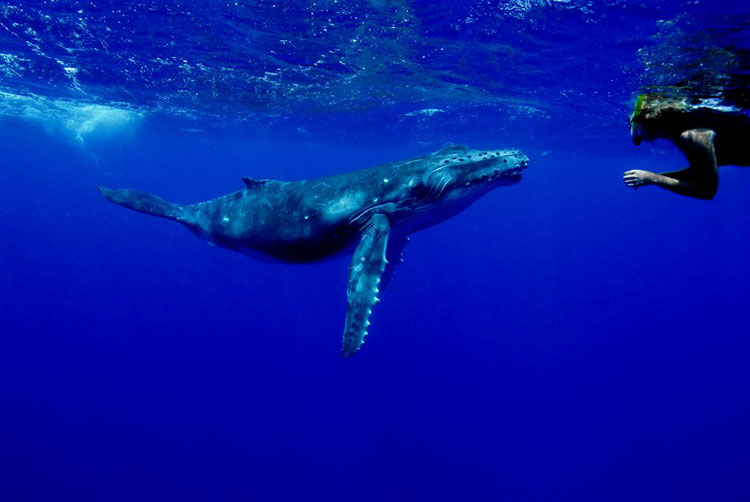 This baby humpback whale was photographed this September 2010 during our tour to Vava'u Tonga to encounter these whales. While the mother rests below the baby must surface frequently for air so they love to approach very close and check out our snorkelers. This provides perfect photo opportunities.

Photo Data: Nikon D200, 12 - 24mm lens at 12mm, Seacam Housing, ISO 400, Aperture Priority Mode and Motor drive. Sunlight Exposure f8 @ 1/640 second. Image by Kevin Deacon.
Photo Hints: Both compact & DSLR cameras work well in this situation. Use of a wide angle lens is essential for great pictures. Select a high ISO to ensure a fast shutter speed which avoids movement blur. Auto exposure modes are best for all big marine animal action but you will need to select some level of -EV control to ensure proper exposure. Use motor drive if you have a DSLR camera as the action is fast.